What is the big deal here? If you look at cabling and say "Man! I can never do this!" then you are selling yourself short. If I can do it; then you can too!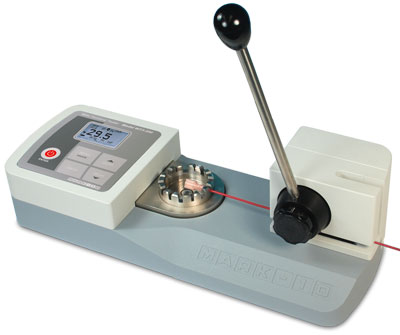 First, the lingo:
You already know what the wire is. But what do you call the process of putting the end on the wire? Crimping.
In addition to the wire you will need a crimping tool (with the CAT5 fitting), Cat5 ends, and possibly a variation of a jack. Also, a plus side to building your skills here would be a tester. This device does not have to be expensive but in essence this test the wire pairs make sure that the connections are good. I have two different kinds and I use them both.
I am not going to generate a "How-To" for making these specialized cables (this has been done countless times) Wire Crimp Tester. However, I will give you a couple of different sites that will show in detail how to make one.
The term Straight-through refers to how the wires are fitted to the end in such a way that they match the other end; color to color. This is the type of wire used for attaching a computer to the network. Here is a link to checkout for straight-through connectors (www.ertyu.org/steven_nikkel/ethernetcables.html).
Cross-Over cabling is a very specialized wire where certain pairs of wires are crossed over and the ends do not match up color to color. Some will but a few won't. Here is a link to checkout for cross-over connectors (www.littlewhitedog.com/content-8.html).
I suggest that you become very good at this. This will help you.
Now. Having said all of that you are going to think I am nuts. I buy all of my cabling needs from CyberGuys.com. Including, cat5 connectors, cross-over connectors AND colored wire.
One more thing to remember and only consider this once you have fully assessed your wiring. Patch cable is what connects the punchdown box to the hubs/switches and routers. Try to use a color strategy. Yes they come in different colors.
I use Red for my ISP wire or T1 connection. Yellow for connecting to any switches. Green for connecting Routers. Typically, I use white for all of my users unless they are a 100MB user in which case I use Blue. Other colors are Black and Orange. You can also get them in varying lengths.
Also, get colored ties. These are VERY useful!
So what's the deal. If a rat got into the ceiling and ate through some of the cat5e wires then how are you going to fix it? The network is down and everyone is screaming. Are you going to call the telephone/repair people to come fix the problem? I hope not. By knowing these skills it will allow you to jump in and fix the issue quickly. I would create two new cat5e ends and then put a cat5e connector between the two to restore connectivity. You cannot rely on someone else to come fix the problem.
People (your bosses included) see you as the computer guy/gal and when the network is down they see you waiting and that places doubt in their minds. If they see you jumping in to fix the problem the you become a shining hero.
One other point to make here is neatness. If your cables do look like a Rat nest then that will translate to you and the job you are doing. Clean it up and organize the cables. You will be better for it and it will look like you know you care about your job and the appearances.